Fiori in your current SAP landscape
Would you also like to modernize the user-friendliness of your SAP system, but you're not ready yet for S/4 HANA? There are many Fiori apps available that do not require S/4 HANA, making the Fiori experience and ease of use possible within your current SAP ERP environment. For example, several Fiori apps are available to modernize the P2P process.
What is SAP Fiori?
SAP Fiori is a collection of applications for common and frequently used business processes. The applications fit seamlessly with the devices that we use everyday: smartphones, tablets and classic computers.
The SAP Fiori applications offer functionality for, among other things, approval processes, fast retrieval of information and various self-service tasks for managers and employees. Because SAP Fiori is easy to use on different devices, employees and managers have acces to important business processes and information anytime and anywhere. The turnaround time of business processes can easily be reduced by allowing approval tasks to be approached at any time, regardless of the device the employee has access to at that moment.
SAP Fiori offers applications for processes in various modules such as Human Resources (HR), Purchase-to-Pay (FI/MM) and Sales & Distribution (SD). Examples include time writing, approval of hours, approval of shopping carts, approval purchase orders and creation of sales orders.
SAP Fiori also offers an application for approving generic SAP workflow processes. This offers the possibility to access approval tasks of company-specific SAP workflow processes using SAP Fiori in addition to standard SAP Fiori applications. SAP has developed the My Inbox app for this purpose.
For general information about Fiori we refer to the SAP website.
"A common misunderstanding is that for the use of Fiori having a HANA database or S/4 HANA installation is a precondition. Nothing is less true!"
Apps to be used without HANA
All standard SPA Fiori apps can be found in the Fiori Apps Library. The "All apps" button shows an overview of all available SAP Fiori apps.
At this moment the counter is at 10.203. Note that the vast majority (>80%) of these apps are not SAP UI5 apps, but use the SAP GUI for HTML (also known as WebGUI) with a Fiori theme. This WebGUI is an HTML version of the traditional SAP Gui installed on a client.
Via the filter button at the bottom left you can filter by database. Select "Any Database". At the time of writing there are 223 SAP UI5 Fiori apps available that are applicable independently of the type of database. It is therefore not necessary to have a HANA database with these apps
Alternatively, the SAP Fiori App Recomendations Analysis can also be used. With this SAP Fiori APP References Analysis in the SAP Fiori apps library, you can identify the Fiori apps that best meet your needs. The tool bases recommendations on relevance and system suitability. It describes the SAP Fiori apps that are relevant to you based on the transactions and business processes you use. The recommendations are also based on whether your system is suitable for installing SAP Fiori apps.
The analysis provides you with the following information:
SAP Fiori apps that are relevant to the transactions and business processes you use;
SAP Fiori apps that are available and can be used without a system upgrade;
SAP Fiori apps that can be used after a software update or database migration;
Which installation is required to use certain apps.
An upload of the transaction codes used in you system will present a list of SAP Fiori apps that are applicable to your business processes and are suitable for your system.
Standard and custom Fiori apps
If standard Fiori apps are available and suitable, they can be implemented without much effort. The main activities are installing the relevant software components and assigning the correct authorization roles.
But what if the standard Fiori apps do not match your processes? Using SAP UI5 technology, you can easily modify and expand existing Fiori apps. With the SAP Web IDE, fields can be hidden or added in a standard Fiori app. Navigation options can also be added extensively or customer-specific requirements and wishes.
With the help of SAP UI5, completely new Fiori apps can also be created. Thanks to numerous standard Fiori UI elements, apps can be developed that are entirely based on the requirements of the user organization. Make sure that the custom apps are in line with the design principles of standard SAP Fiori apps.
Workflow and SAP Fiori
Dealing with approval tasks is a perfect candidate to open up businesses processes to mobile devices. First of all, SAP workflow tasks such as approving invoices, submitted hours or orders can be considered. Standard Fiori apps are available for some of these tasks. Development efforts are necessary for other approval tasks.
Below are a number of example apps that all run with an ECC backend system: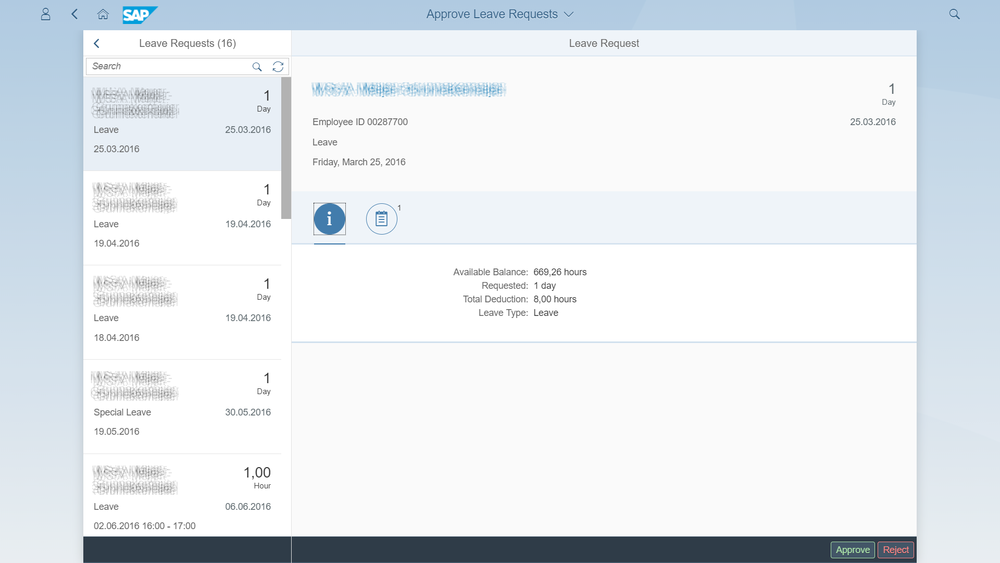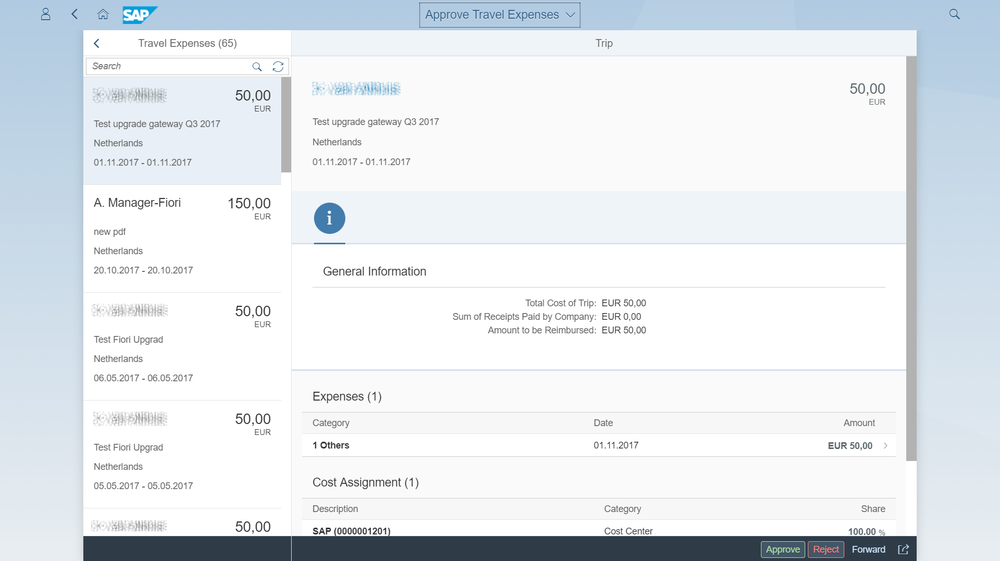 For the use of Fiori in your SAP landscape, you obviously need to have a working Fiori infrastructure. This can be done via an on premise setup or you can use SAP Fiori Cloud edition.
Setting up an on-premise Fiori landscape requires the installation of a SAP Gateway server. This allows the apps to communicate with your SAP back-end system. To set up a SAP Fiori Cloud environment, only the installation of a Cloud connector is required. This allows your backend to communicate with the app installed in the Fiori Cloud. Different aspects are important in the selection of the different set-ups.
If the Fiori app concerns a workflow approval task, the underlying SAP Workflow must also be implemented. Here too, various choice considerations are important. Avelon is happy to help you to make the right choice.
For questions or additional information on this subject, please contact Wouter Van Peteghem.
Thanks to Sander van den Wijngaart for writing this article.